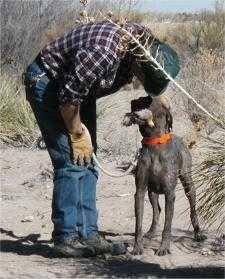 After their initial introductions to guns, birds, and retrieving, dogs are ready for basic training consisting of yard work and additional work in the field.

During yard work the dog is schooled in basic obedience with emphasis on heeling, coming when called, and whoa. After this training the dog is prepared to go back to the field to be steadied to the flush and/or shot.

In the field, dogs are steadied on point and to the gun. They work on handling and pattern, finding and retrieving dead birds, and backing or honoring another dog on point.

Training generally takes 2-3 months but can vary greatly depending on the dog.



Back to Top of Page